I am Mickaël, an infosec and technology enthousiast. My favorite hobbies include tearing things down, learn more about science and engineering and designing over-complicated home networks.
Hopefully you will find the contents of this blog interesting. Don't hesitate to get in touch with me on Twitter if you have any question.
Of course, everything on this blog reflect my own personal opinion and do not engage my past or current employers.
Below is some boring stuff about my curriculum vitae.
Professional experience
Since April 2015 - Security engineer at I-Tracing
Since March 2021, I am now on the Blue Team side working in I-Tracing's CERT. I'm in charge of developing Cyber Threat Intelligence and responding to incidents.
In the offensive security team, I conducted technical and organizational security audits. Specialized in web application security I was also regularly involved in system and network security assessment. Curious, I like to get outside my comfort zone and answer to more complex challenges.
Since 2018, I work remotely without significant downside effect on the missions that are assigned to me. I also got the PASSI (Prestataire d'Audit de la Sécurité des Systèmes d'information) certification for the Source Code audit, Configuration audit, Architecture audit, Penetration Test and project management fields.
These missions included:
Web application pentesting: black and grey box
Network and Microsoft environments pentesting
Configuration analysis and hardening guidance
Source code audit
Incident response with malware analysis
Education
TELECOM Nancy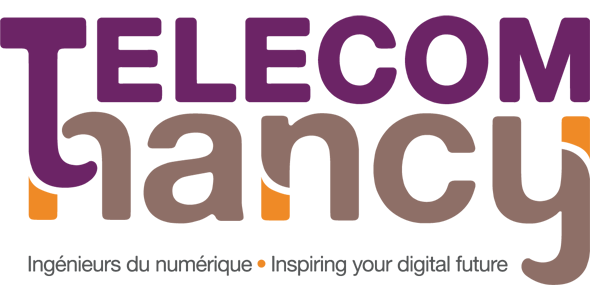 I graduated from TELECOM Nancy in 2015 with a title of "Ingénieur Diplômé" which is a French equivalent of a Master's Degree in engineering. I did my major in Network and Security.
Languages
I speak several languages at various levels:
French: mothertongue
English: professional. I also got a TOEIC (expired though) and a Cambridge FCE
Japanese: notions
German: notions
Computer languages
To add to my human language skills, I also can talk to computers in the following languages:
Scripts: Python, PowerShell, (a bit) Bash, PHP, JavaScript
Bytecode: Java
Compiled: C, C++, (a bit) Rust, (a bit) Golang
Native: (a bit) x86, (a bit) ARM
Personal projects
You should read my blog to know more about what I get interested in. But to summarize, I get pretty easily interested in anything. However, I took a particular high amount of time to cover these subjects:
I also like to make electronic things that are more or less useful.
You should also check my (for the moment only) publication:
(french) MISC Hors-Série n°19 - Lecture d'une mémoire flash NAND et dump de firmware